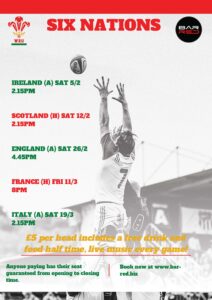 Join us at Bar Red for every one of Wales 6 Nations fixtures!
You can contact us now to book your seat for only £5 and this includes your first drink at the bar*, food at half time and your ticket for the day.
All games have live music booked pre or post match depending on kick off times!
*drinks are limited to availability and no more than £3.50 in value.
Please contact us here to book now!